Hae everyone…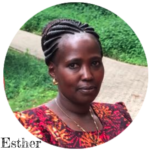 hope all is well over there in Germany… I am Esther from Gituru Secondary school a member of the German club Kenya. I am taking this opportunity on behalf of Gituru Sec school to send our Christmas greeting to you all.
Christmas is a very special celebration for us here in Kenya because
It brings family together
It ́s a time that those who live in the cities travel back to the village to celebrate with patents and kinsmen
It ́s a time to exchange gifts with friends and especially family members…
People cook special food during christmas and share together… It is also a religious celebration. So many people flock in churches st night to celebrate the birth of Jesus as it is in the christian tradition… Other people travel to places like Mombasa in the beach with families… That ́s why we all look forward to christmas.
We wish you all a merry christmas!
Jambo!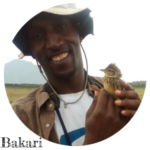 The second year with the Covid-19 Pandemic is almost gone. As a result, we were not able to have our work camp, sadly. That notwithstanding, we have been able to have close relationship. Over the last weeks, we have managed to plant 2500 native trees in the Aberdare Mountains, one of the most important water tower in Kenya.
As Christmas approaches, the members of Friends of Kinangop Plateau would wish to pass greetings to our partners – all the Kenya Club members, their families and loved ones.
As we draw close to Christmas, maybe we can share some background of how most of the Kenyans observe the annual holiday.
For many Kenyans, like the world over, Christmas is a public holiday that is among the most celebrated across the Christians, and many others. Churches in Kenya hold night vigils, or 'Kesha', on Christmas Eve. Worshippers come together to celebrate the birth of Jesus Christ and sing hymns and carols. Some churches even recreate the holy event with nativity plays. At midnight, the churches will ring bells to mark the birth of Christ, while people sing praise songs to honour the start of Christmas Day. For many youths, this is usually an exciting night and they traverse villages, hoping from one church to the other, creating memorable night walks.
Most locals also go to another church service, in addition to the overnight sermon, on Christmas morning, traditionally wearing new clothes. Boxing Day on December 26th is also a public holiday in Kenya, and it's all about visiting friends and family (and probably sleeping!).
In the cities, you'll see houses, streets and churches decorated with colourful ribbons, flowers and balloons. As for the Christmas tree? Instead of the traditional fir or pine tree, you'll see beautifully deco- rated Cypress trees in Kenya.
Christmas decorations aren't as common in the rural areas of Kenya, however it's tradition to wear new clothes on Christmas Day. Many people hire photographers to capture the special day and the family get-together – though this is quickly changing with almost every household having a smart phone!
Families and relatives use the opportunity to meet. For those working away from close families, they travel to spend time with loved ones in the rural areas.